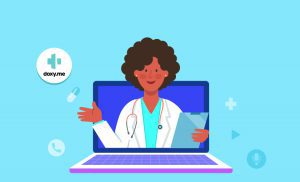 Accessibility - In the comfort of your own home, you can speak to Dr. Patel and save a trip to the office!
When not to use telehealth? Annual appointments, when you need a physical examination and not just 'show' the problem.
Think you may need to go to the ER? If you know you need to go, then go, otherwise, you may be able to get a quick telehealth visit to help in a determination if an ER, Urgent Care of office visit may be needed.
WORLDWIDE USAGE HIPAA, GDPR, PHIPA/PIPEDA, & HITECH compliant: We meet worldwide security requirements.